RiccosWorld Welded Art Section
When wandering around the world (or neighborhood) it is often a good thing to keep your eyes down, one so you don't trip,
and secondly you can find all sorts of amazing artifacts -and money sometimes! I have been collecting metal and such for
over 8 years now, and the pieces have evolved into many different welded shapes. The following pages contain the critters,
plants, and other zany types - many which have been sold and/or adopted by new loving parents.
Currently on display at the Marin Society of Artists Gallery- "Gold Winger" the Swingin' Pelican through January 29, 2012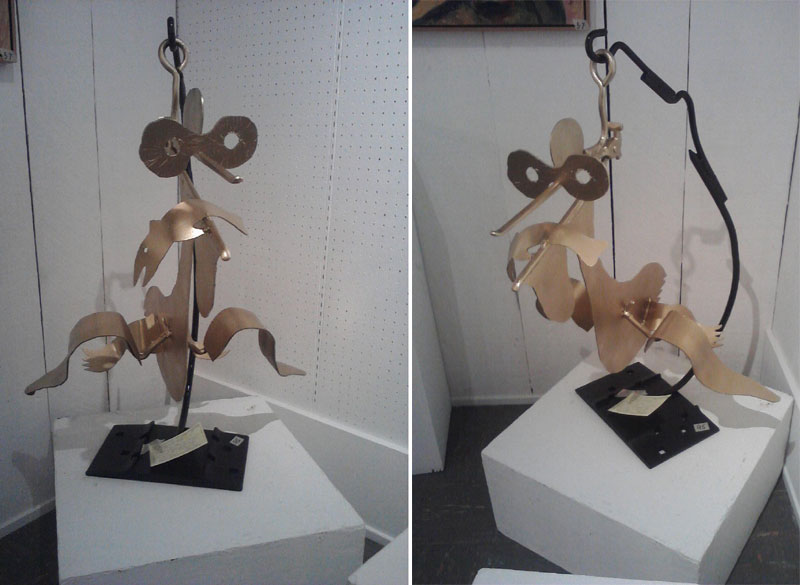 Gold Winger is available for purchase for $1050 of which 1/3rd of the proceeds will benefit the Gallery
Previous Shows.....
Swingin' Mertle takes the stage and 1st place at the 84th Annual Marin Society of Artists Members Show back in November 2011 !!!!!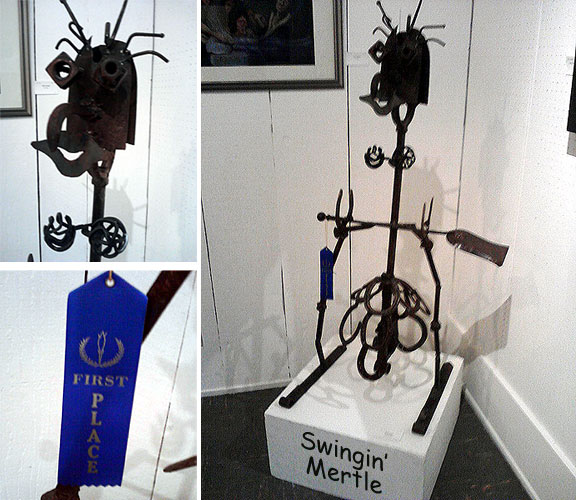 She and "Zany Bird" were on display in November at the Marin Society of Artist Gallery
(Next to the Marin Art and Garden Center in Ross, CA)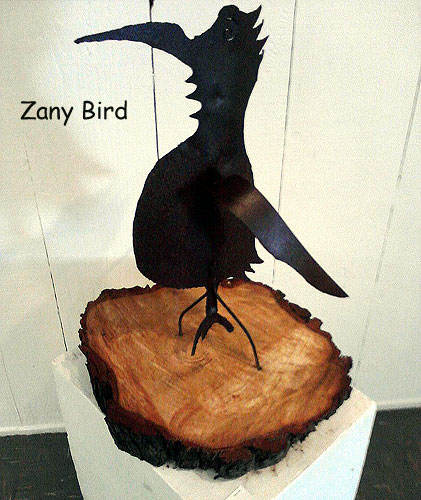 This was the official invitation to my "featured artist" show last June.....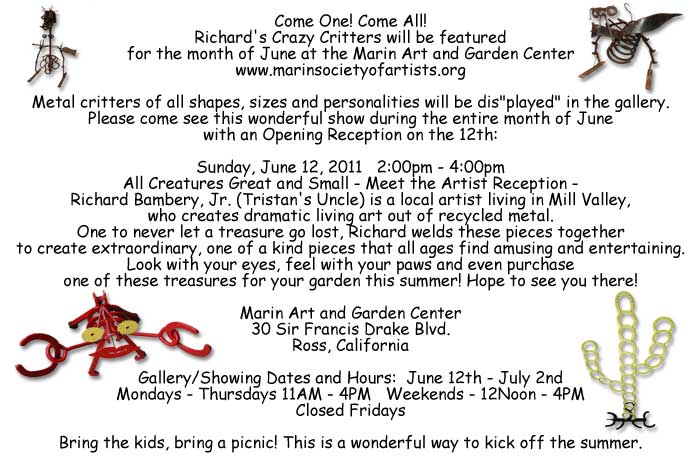 Click here to view more welded fun